Charms® Counter-Top Dispenser M102H
Bottleless CounterTop Water Dispenser
Available work with Reverse Osmosis filtration system. This machine can serve you hot, cold & room temperature filtered water conveniently throughout the day. Feeling fizzy?
Sleek and elegantly designed, this product will stand-out in your kitchen or even in your office. At 15.25″ tall, the M102 can fit on any standard counter occupying only a minimal area on a table top. High end components that produce legendary quality, reliability and easy serviceability makes this cooler a top of the list for counter filtered cooler buyers.
Connect to RO system, Automatic water filling with RO water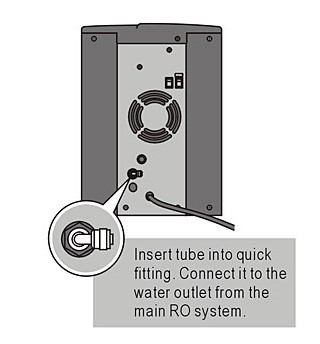 Key Features and Benefits:
• Work with Reverse Osmosis.
• Counter-top Hot, Cold and Ambient Water at a press a button.
• Simple and easy to use LED Control Panel.
• Adjustable cold temperature.
• Connects easily to cold water line for unlimited filtered drinking water.
• Surgical high grade type 304 Stainless Steel hot, cold and ambient water temperature tanks.
• Hot water safety lock.
• Energy saving sleep mode.
• Antimicrobial coating available
Specifications:
Cold Tank Volume 4 liter
Hot Tank Volume 1 liters
Chilling up: 2-12ºC (approx. 20 liters) per hour
Heating up: 82-92ºC (approx. 12 liters) per hour
Input in AC 220Volt
Dimensions: (cm) 23 (W) x 39 (D) x 39 (H)
Weight: 9.0 kg
Cooling Power Consumption: 100W
Heating Power Consumption: 500W
Model Number
M102H (Cold and Hot water)
POU Water Dispenser is Green !