PurePro® Light Commercial HRO600-10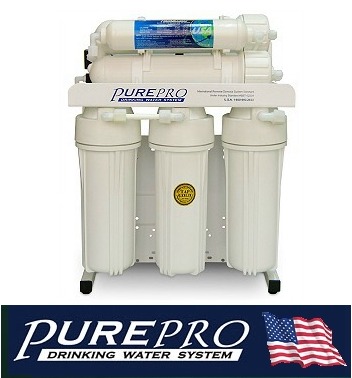 600 GPD (gallons per day)
Light Commercial Reverse Osmosis Water Systems
Direct Flow or link with 5.5 G Water Tank
Small in size, but big in performance
Features:
• 200 Gallons Per Day Membrane x 3
• Small in size, but big in capacity.
• Direct flow for 1.4 Liters per Minute.
• FDA Approved Polypropylene Made Flat Cap Housings.
• Completely Assembled, 100% Factory Tested and Sterilized Ready for Installation.
• 3 Year Warranty.
• Installation, maintenance, filter replacement Service for Hong Kong and Macau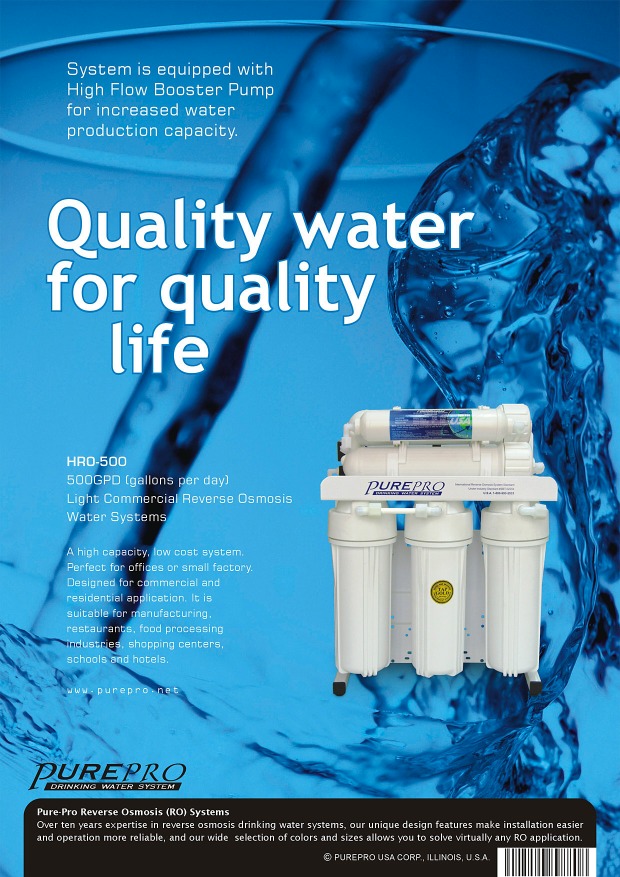 RO-600-10 CARTRIDGE FILTERS
(Stage 1) 5 Micron Sediment Filter :
With only five micron rating. It is effective in removing dirt, rust and sand particles.
(Stage 2) Carbon Block Filter:
It takes out 99% of the chlorine and organic chemicals. It provides enhanced reduction of taste, odor, and color.
(Stage 3) 1 Micron Sediment Filter :
With only 1 micron rating, provides effective filtration to protect your membrane. It provides for improved membrane performance up to 95% of TDS rejection.
(Stage 4) Reverse Osmosis Membranes:
200 Gallon Per Day Membranes are now available in residential sizes. Designed to perform in operating conditions similar to most standard under-the-counter home RO units, the TW30-1812-200 forms a tight fit in most standard residential housings.
(Stage 5) Post Carbon filter:
This carbon post filter removes objectionable tastes and odors to enhance the quality of your drinking water. We are using NSF approved post carbon to guarantee the taste of water.
Specifications:
Production: 600 GPD / 2268 LPD
Operation Pressure : 10 – 80 psi
Boost Pump Included
AC : 220 volt
Dimensions: 38.0 (L) x 26.0 (W) x 46.0 (H) cm
(5.5G Tank) – 30.0 (D) x 41.0 (H) cm, (11G Tank) – 40.0 (D) 58.0 cm
RO-600-10 can be installed with large tank (5.5G or 11G water storage tank) for maximum output.