PurePro® Easy-Change Reverse Osmosis System!
Simply the best of the best ! Change filters with a single 1/4 turn twist! Much easier than traditional systems!
Premium performance, Advanced design, Superior value !!
PurePro® Easy-Change RO system uses the most advanced water treatment technology: "Reverse Osmosis". Reverse Osmosis (RO) is recognized as one of the best available technologies for producing best quality drinking water. It's also the same method used by many bottled water companies to make safe and great tasting water. No other home water treatment system can offer you as much protection and reliability.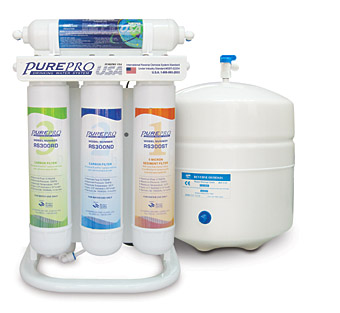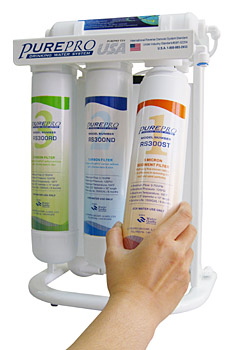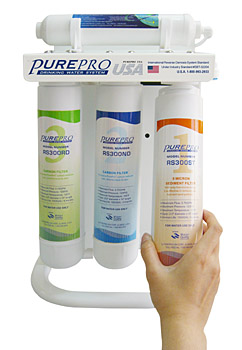 Easy-Change cartridge filters and Installation of Easy-Change RO systems
The stylish design of the PurePro® Easy-Change RO system was created to fit elegantly in any kitchen environment. The economical, friendly, easy-to-install and easy-to-maintain solution to your purified water needs. Use quick-fitting connector design makes installation fast, easy and user friendly with design simplicity in mind. It requires no tools for filter changes. Use twist and easy-change cartridge design makes filter changes fast, clean and easy. This space saving allows maximum use of your under counter space.

Functional Filter with the Corresponding Model may fit for your need!